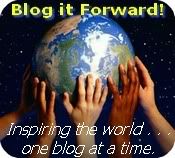 What inspires you? 
Is it nature? A sunset, a sunrise? 
Is it another person in your life?
Is it someone who has overcome an insurmountable obstacle? 
Is it art?
What is inspiration, anyway?
According to my handy-dandy dictionary the definition of
Inspiration
 is:
1. a breathing in, as of air into the lungs; inhaling
2. an inspiring or being inspired mentally or emotionally
3. an inspiring influence; any stimulus to creative thought or action
4. a prompting of something written or said
5. a divine influence upon human beings, as that resulting in the writing of the Scriptures. 
I like all of these definitions - but mostly I'd like to propose a combination of all of the above, I give you my [combined] definition:
6. A intake of breath of the creative, inspired by those who came before us prompting us to action in either thought, word or deed.
I am inspired by people. Average normal people who get up everyday and attempt to do the impossible in our crazy, ever changing world. 
Raise a family. 
Love. 
Live. 
Be fair.
Write a book. 
Write a blog. 
Share.
Grow. 
Change. 
The blog world is full of people like this. People who are just trying to BE. Take a look at the blog list at the left of this post and you will find many of these people. 
These folks are just a few who inspire me. There are many more who don't blog - but who fit the "inspiration" definition. 
For those of you listed on the left hand side of this blog - come get the INSPIRATION AWARD - and blog it forward to those in your life who inspire you. 
This is the story of Z and Vielpunkt (
inspired by a true story -
there's that word again...) - thanks John and Steve - you are an inspiration.